The Seven Ways 15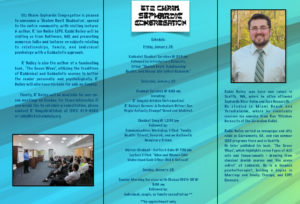 Shabbaton/Weekend Workshop in Indianapolis, Indiana. The Seven Ways 7 Personalities & Couples and Family Mental Health. January 2018.
The Seven Ways 14
Training in therapist Self-Care. December 2017.

The Seven Ways 13
Training therapists to perform therapy and speaking about play therapy utilizing contemporary archetypes.
The Seven Ways 12
Private Coaching in the Baltimore, MD, region. Emphasis on using one's strengths and personality to achieve more and pursue the correct avenues.
Consulting for dating compatibility and a dating website/organization.
The Seven ways 11
The two 7Ways classes in Baltimore on Sukkot were very successful! Topics were 1) The Building Blocks (next book in 7Ways series) the 4 styles of processing information (upper sefirot K'ChaBaD) which leads right into… relationships/matching personalities (dating or marriage or any). All participants enjoyed the discussions thoroughly. People gained a clearer picture of who to seek in marriage and business partnerships, and how to communicate more effectively with people who have different communication  styles.
Email thesevenways@gmail.com for more information on booking or participating in future events.
The Seven Ways 10
June 10th, 2012, at the Sheraton City Center, Rabbi Bailey will be presenting "The Seven Ways" or "Kabbalah Psychology" : Practical Kabbalah/Mysticism to Improve Your Life and Increase Happiness" at Limmud Baltimore http://www.limmudbaltimore.com/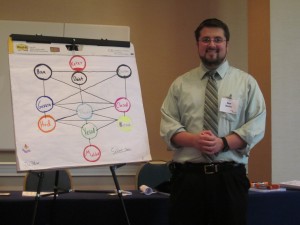 The Seven Ways 9

How To Understand the Sefirot of Sefirat HaOmer: 
Meaningful and practical – no kabbalah bracelets here. Learn what the sefirot and sefirah combinations mean (e.g., Monday April 30th 8:00-9:30pmchesed-tiferet). Glean practical insights for daily life and hear intriguing concepts. 
Etz Chaim Center 
etzchaimusa.org
 .

Use the new 7Ways System to understand the sefirot of sefirat haomer. Go through sefirot combinations and understand what they mean (chesed-tiferet, etc.). Harness the ability to know other peoples' personalities and unique languages. Striking parallels in other disciplines will blow you away.
The Seven Ways 8
Wow Hip & Holy Baltimore, MD, The Sefirot in Relationships, Life, and Torah: One Holistic Spiritual Experience
The Seven Ways 7
12/31/2011 Skype class – Q & A, Daat, Binah, Chochma, and Seven Ways future books
The Seven Ways 6
Rabbi Bailey will be at Shabsi's regularly to sell & inscribe books: Sundays 10-6, Wednesdays from 6-8pm and Thursdays from 4-9pm (email our team for additional times and to book Rabbi Bailey for classes or events ) Shabsi's Judaica Center 6830 Reisterstown Rd # A, Baltimore, MD 410-358-2200 Or Purchase a copy at Seven Mile Market 201 Reisterstown Road, Baltimore, Maryland.
The Seven Ways 5
Seven Ways classes given by associates in Houston, TX (2011) and in Denver, CO, (2012) (two).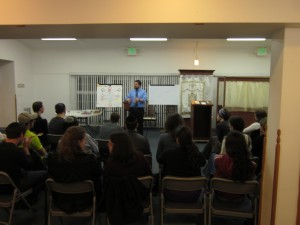 The Seven Ways 4
Interview with talk show host Ari Gold on the Ari Gold Show
The Seven Ways 3
Northwest Yeshiva High School Alumni interview with Melissa Rivkin
The Seven Ways 2
The Seven Ways System: From Fundamental to Profound. A workshop in the basic Seven Personalities/Middot. Sunday August 14th: Workshop in Basic 7 personalities BCMH Capitol Hill With Rabbi Ben Aaronson, 9am services, 9:45-10:30 or 11 workshop. http://www.capitolhillminyan.com
The Seven Ways 1
"War, What is it Good For? An Intreguing Practical Application of the Middah of Netzach From Moshe Our Teacher" Thursday, August 11: Fun class & book inscribing, 8pm schmooze & inscriptions, 9pm class. The Seattle Kollel 5305 52nd Avenue South Seattle, WA